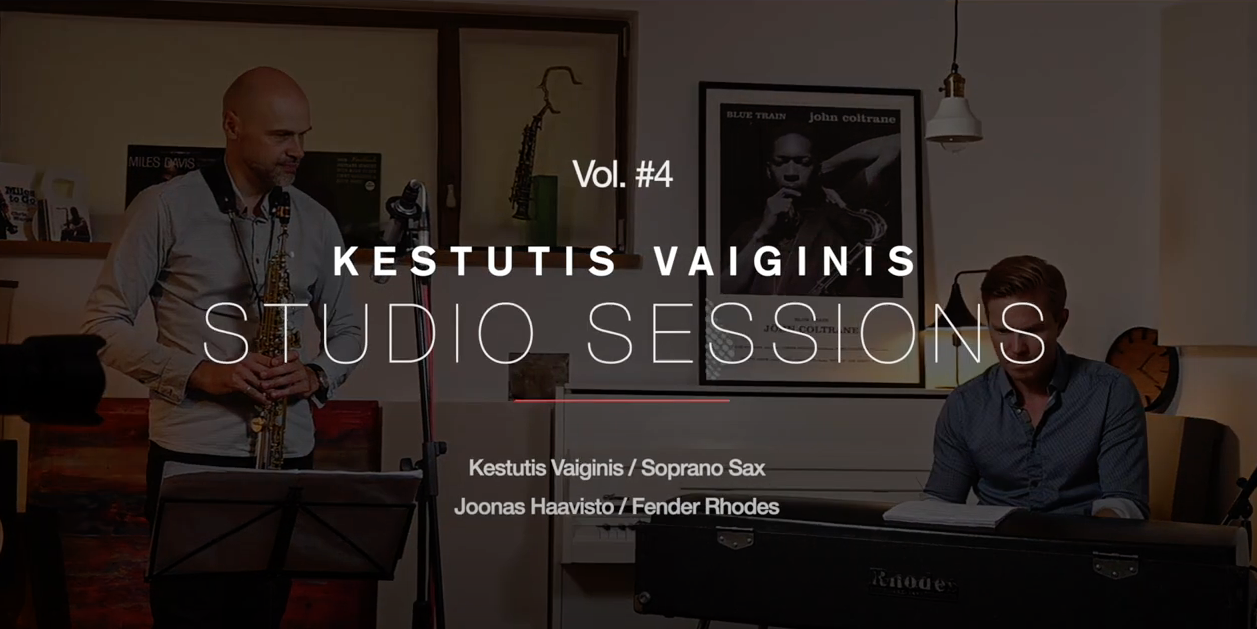 Dear friends, all music fans and jazz followers. I would like to announce my new video of Studio Session project. This artistic formate was matured for long time in my head, and now I'm sharing for you newest video of Vol. #4. This session was recorded with friend of mine Joonas Haavisto, piano player from Finland.We are performing one of my original composition called Random Moment's.
Kestutis Vaiginis – Soprano Saxophone/Lithuania
Joonas Haavisto – Fender Rhodes/Finland

More videos about Studio Sessions will come soon!
Yours,
Kestutis Vaiginis